LAGUNA BINTANG
(Literally 'Star Lagoon')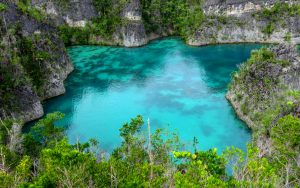 A formation of coral islands on the water forming a star.
To see this fabulous lagoon, tourists must climb an approximately 30 metres coral hill.
If you take a trip to Pianemo, you will absolutely stop by this lagoon because it is only 10 minutes away from the Pianemo Island by speedboat.